Ugh, tomorrow will be my last day in Finland for 9 months, so I'm a bit stressed right now, so I try to find something else to think about, so I guess this is good moment to post rest of the nails I've done in last weeks. Like I have already said, I can take only a couple of nail polishes with me to Ireland, so I'm no sure how often I'll update my blog in future, but we will see... Soo...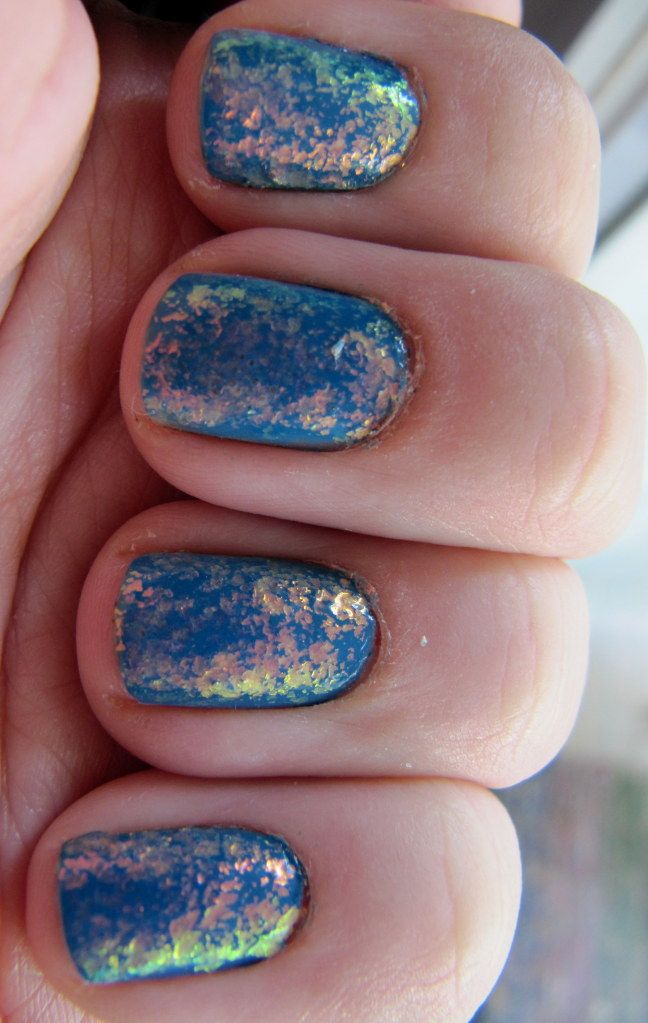 I made these nails a couple of weeks ago, but I wasn't sure if I want to publish them or not, but now I decided to publish them anyway. I used OPI's
Suzi Says Feng Shui
and I covered it with Gosh's
R
a
i
n
b
o
w
.