Hello and happy new year everyone! I hope you had blast last night, I definitely had!
A couple of days ago I tried for first time to do a splatter mani... It didn't go so well... First, I used way too much nail polish. Also the straw was way too far from the nails, so there was nail polish everywhere else except the nails... Anyway, I was happy with the thumb, ring finger and pinky in the right hand...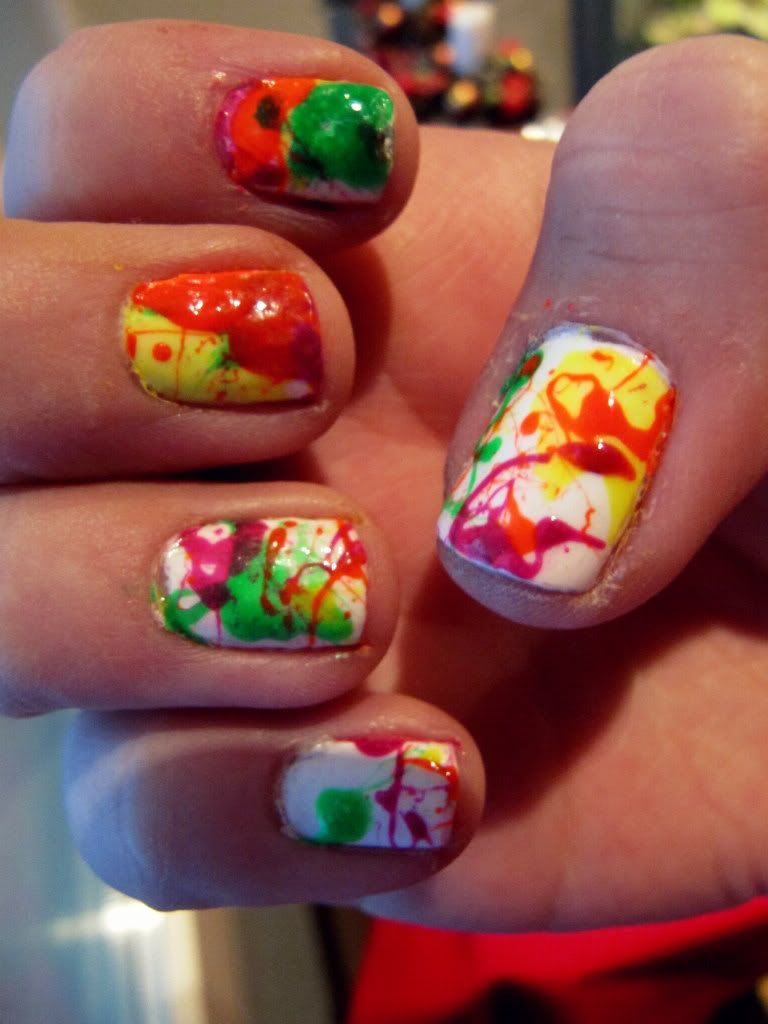 ...and index finger, middle finger and ring finger in the left hand.
Nail polishes I used:
OPI: Natural Nail Base Coat
Wild and Crazy: Polar Bear
Models Own: Purple Passion
Wild and Crazy: Neon Melon
Wild and Crazy:Lemon
Wild and Crazy:Orange